Learning-Chords step by step
Piano-Akkorde  Schritt für  Schritt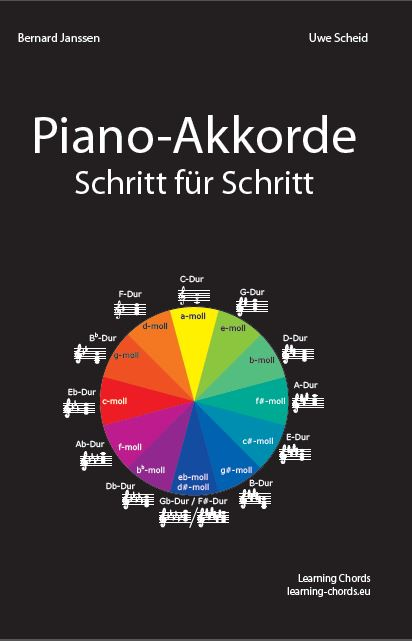 English edition

Chinese edition
Learning and practising chords with this book is the most important foundation for improvisatory piano-playing.
This book gives you a step by step approach through the key fundamentals that you need in order to play the piano through the knowledge of chords and chord symbols. All chords are shown in every key as notes and as keyboard images.
Available in English, German, Chinese.